Cases
Our Flex4B system embraces what the most customers want - we here show you some cases for customers with very diverse needs.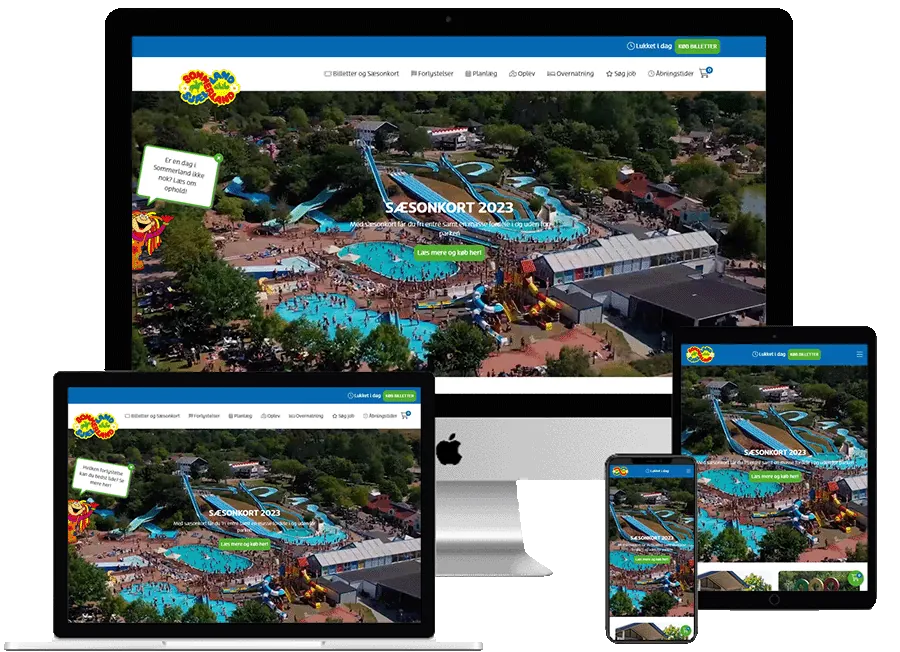 You can visit the website and webshop of Sommerland Sjællands with sale of tickets, season cards etc.
Visit Sommerland Sj.
Proven system
Guests
Throughout a season (Number: 2022)
We are always there
Customer-specific adjustments
Sommerland Sjælland has had many adaptations made, and the system today also talks to several partners via API
Happy customers
The year they became a customer
We are proud to have been with them almost from their online start
The Sommerland Sjælland website from Flex4B make it easy for the staff to edit, setup and delete content.
We have delivered specific modules to be used in the design - the theme is constructed collaborating with their designer to fully meet their desires.
Webshop

Sommerland Sjælland have a webshop on the website to make it possible to place products in categories or directly on pages with other content, to make buying easy for customers.
Sommerland Sjælland are selling tickets, seasonal cards, food/beverages and other products.
Sommerland Sjælland also use our gift cards, promotion codes, partner ticket plugin and many other modules in the shop to let them benefit of more options. It both generate additional sales and make customers happy.
Ticket Management System
Sommerland Sjælland use our Ticker Management System to check tickets by access at the entrance and for delivery of products - e.g.food and beverages - bought in different stalls anywhere in the park.

At Sommerland Sjælland we have delivered an integation to the POS making it possible to scan the products directly on the cash registers.

Seasonal Card Management System
Sommerland Sjælland are using our Seasonal Card Management System. They have chosen to let out physical seasonal cards to customers as a personal memory from visitting the park.

Seasonal cards can be bought on their webshop from home and filled out with the required information and picture, making the cards ready for print at arrival to the park. Cards can also be bought at entrance (integration with POS) and then the computers, lined up with our system, make it possible for the customers to scan the barcode and fill out required information and make photo.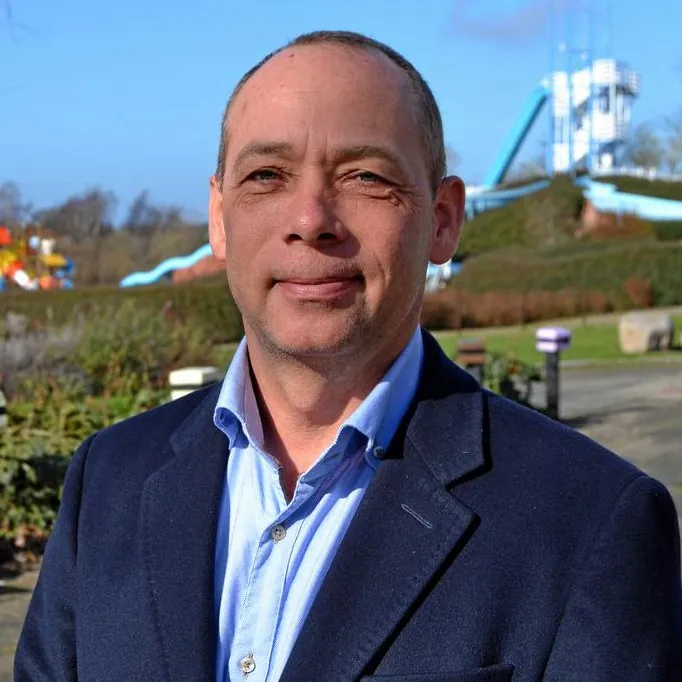 "We were planning to start up a webshop from scratch. Flex4Business helped us in a serious and professional way to clarify which building blocks were needed. Flex4Business was able to setup these building blocks one by one to fit the webshop for exactly our needs.
From a webshop with one type of product, we have, from season to season, been able to extend the assortment and content having a close dialog with Flex4Business, that always has being helping us to follow the right way relative to possibilities and user-friendliness. Simultaneously it has been important for os to keep an overview of time horizon and price for individual elements, giving us a possibility to select and deselect modules. Flex4Business has delivered the system elements quick and uncomplicated from time to time, making it possible to move on."
Kåre Dyvekær, Sommerland Sjælland
About Sommerland Sjælland
Sommerland Sjælland is the greatest summer amusement park at Sjælland with a lot of rides, eateries, animals and a huge water park.

Sommerland Sjælland are targeted to todlers and younger kids, but have amusing activities for all in a family.

Also there is a variety of different events in Sommerland Sjælland thru the season.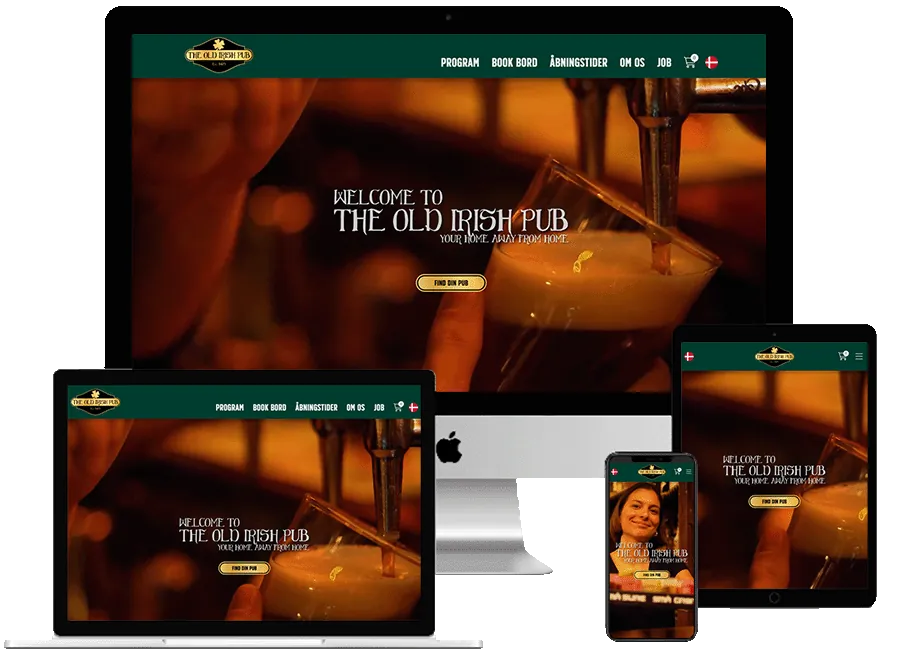 Flexible system
Countries
6 languages: English, Danish, Norwegian, Finnish, Spanish and Dutch
Reliable system
Guests per year
Many visitors, also on the website and webshop
Scalable system
The year they became a customer
Since then, they have grown explosively, and we are happy to be on the journey
How are Flex4B helping Old Irish Pub?
Old Irish Pub are using the Flex4B system with a plugin for departments - which means every pub can have a proprietary small site e.g. with opening hours, music program etc.

Old Irish Pub also wanted us to collaborate with their designer setting up a special design, adapted to their business and marketingplan. So we delivered a theme according to this,
They have plugins associated to music program, opening hours etc. making updates fast and easy.

Sales from Old Irish Pub webshop
Old Irish Pub has a webshop associated to their website. The webshop at Old Irish Pub website is set up for guided purchases because the customers often buy one thing at a time.

As an example Old Irish Pub are selling tickets for Christmas Lunch, New Year's Party, October Party etc. from the webshop. Which means the Ticket Managemnt System also are integrated.

Also drinks packages etc. are part of the product. Old Irish Pub has seen an explosive growth in sales since we delivered the setup-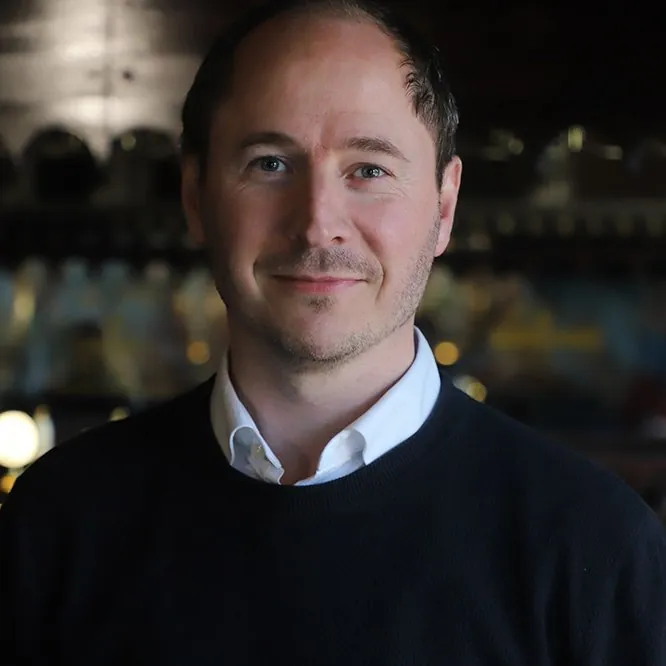 "Price vs. quality are perfectly mathced and with regards to the service level there is nothing to complain about . Everything is handled in no time."
Peder Blak, Old Irish Pub
The Old Irish Pub is the greatest chain pub business in Scandinavia. In many danish cities you will find Old Irish Pub. Further more you will find many Old Irish Pubs abroad e.g. in Norway, Finland, Netherlands and Spain.
The Old Irish Pub is for an adult audience and you can find any arrangements from night long dance with 80s and 90s hits to the greatest sports events and also live music arrangements.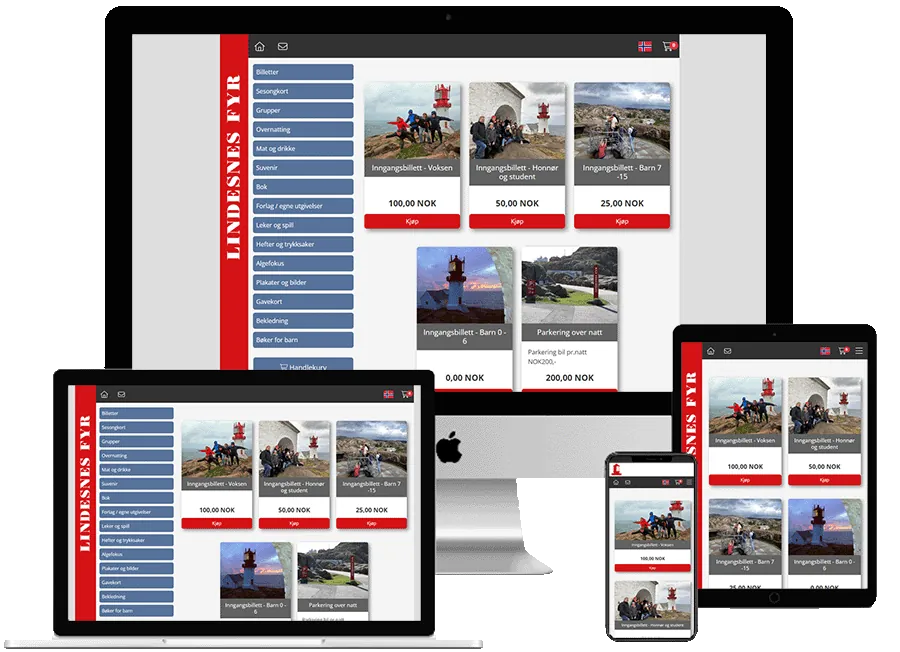 Many options
Products
More than 170 products - in addition to tickets, there are also books, games, clothes, posters, food, drink etc.
Company-adaptable
Guests per year
Lindesnes Lighthouse has both the lighthouse museum, Norwegian Coastal Administration Museum, ship and underwater lighthouse garden
Internationally adaptable
The year they became a customer
We enjoy visiting them at their beautiful location in Norway and are happy to have them as a customer
How are Flex4B helping Lindesnes Fyr?
Lindesnes Fyr had a website that they wanted to expand with a webshop from which they could sell their products.

Lindesnes Fyr had specific design requirements, something simple and traditionally making it easy for customers to buy their products.

Lindesnes Fyr has a variaty of products they want to sell - both physical items to ship, tickets, seasonal cards and much more.

Further more Lindesnes Fyr needed a description of items in both Norwegian and English, although not having all products shown in the translated version.
Lindesnes Fyr is located in a beautiful nature at the southermost point of Norway.

Lindesnes Fyr has a lighthouse, a museum, lots of activities, exciting food and beverages and an unique history.

Lindesnes Fyr are selling tickets, seasonal cards, events, food and beverages and much more.
Other clients
We service a wide range of customers who use our system for CMS, webshop, ticket system, card system and the like. Featured below are selected examples, not based on functionality, but to demonstrate the versatility of design and styles our standard design offer without the need for customization.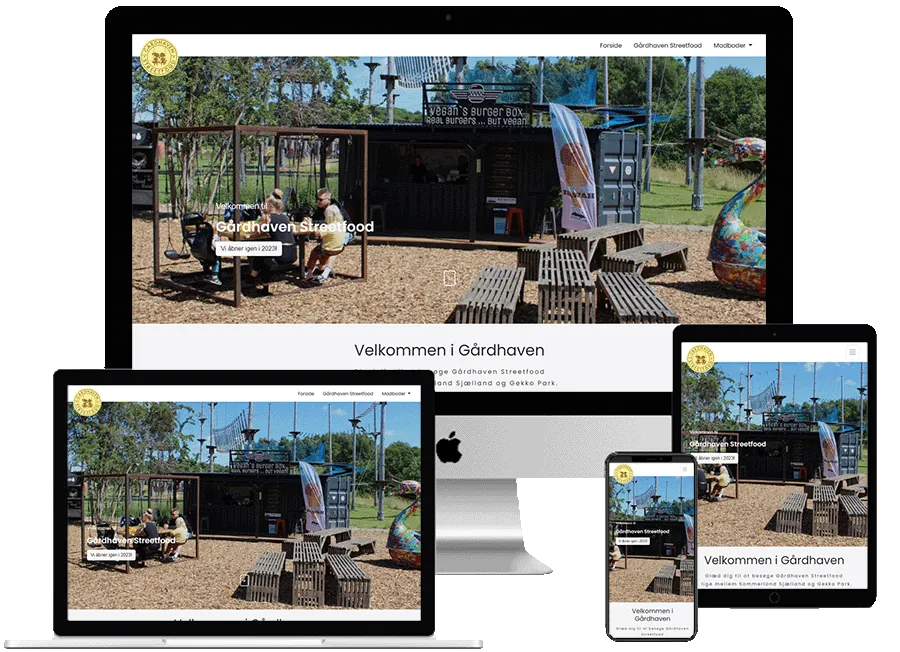 Gårdhaven Streetfood
Gårdhaven Streetfood offers tasty experiences in Odsherred, close to Sommerland Sjælland

Customer since: Start-up in 2022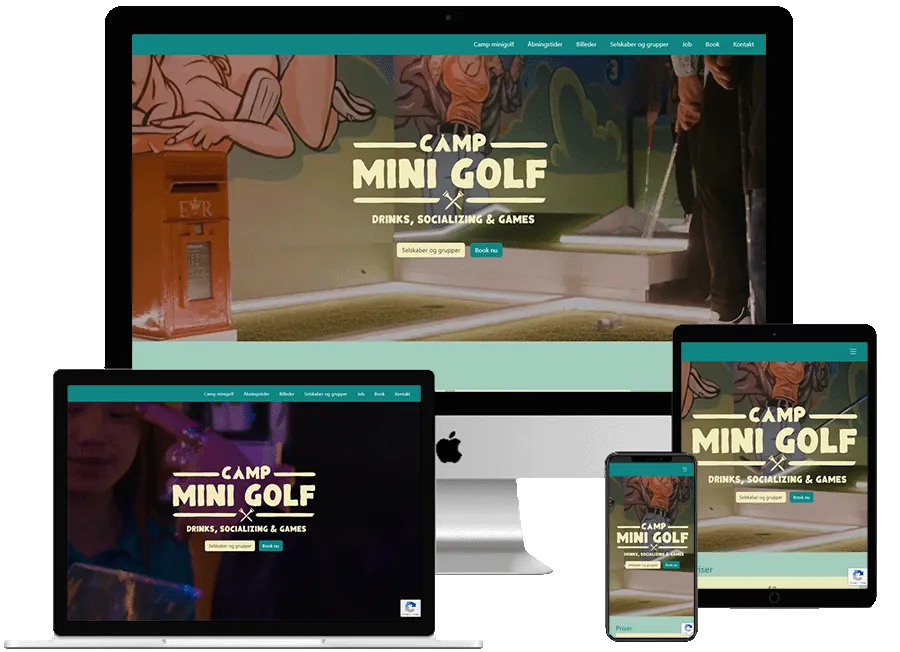 Camp Minigolf
Here you will find the coolest minigolf course in town with 18 holes, where the atmosphere is always great and the beer is always cold

Customer since: Start-up in 2022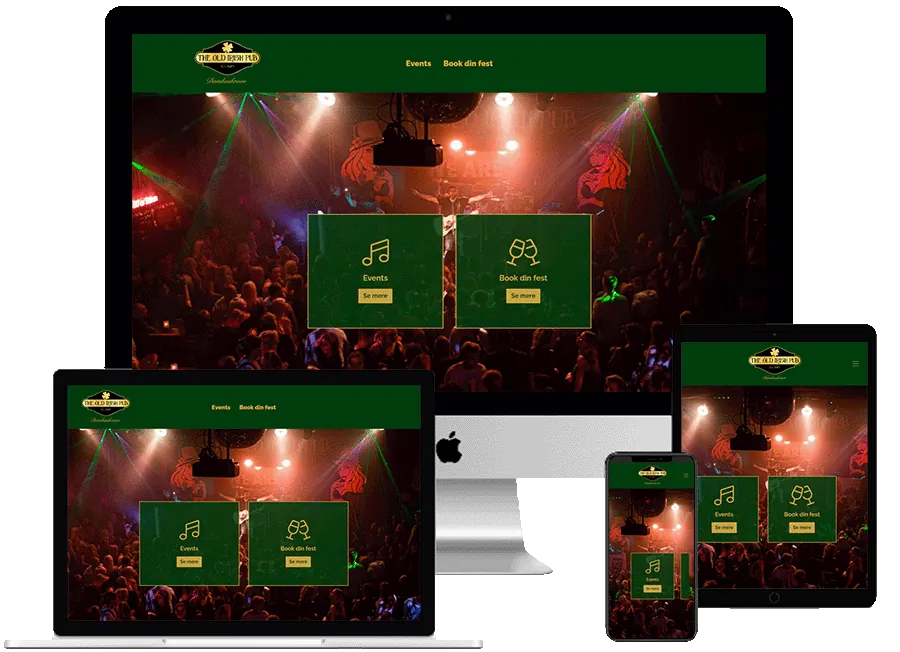 Damhuskroen
The history of Damhuskroen dates back to the 1600s, when Christian IV gave permission for its construction. Today it is owned by Old Irish Pub

Customer since: New owners in 2021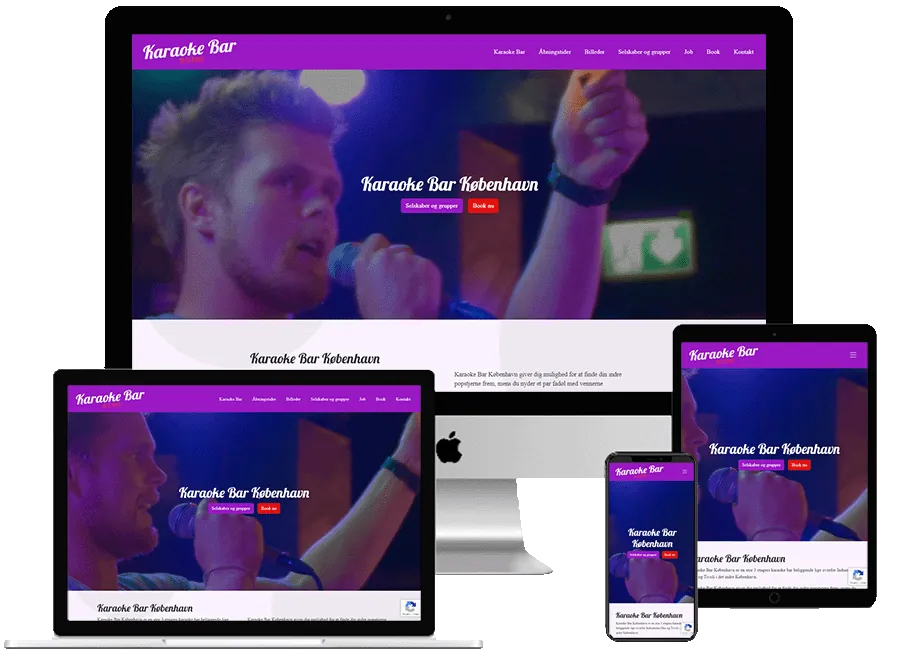 Karaoke Bar
At Karaoke Bar, all party-loving people can have a blast and sing all their favorite songs.

Customer since: Start-up in 2022

Samala
Samala is a residence and stay facility with extensive experience with socially disadvantaged children, young people and adults with mental challenges

Customer since: Start-up in 2017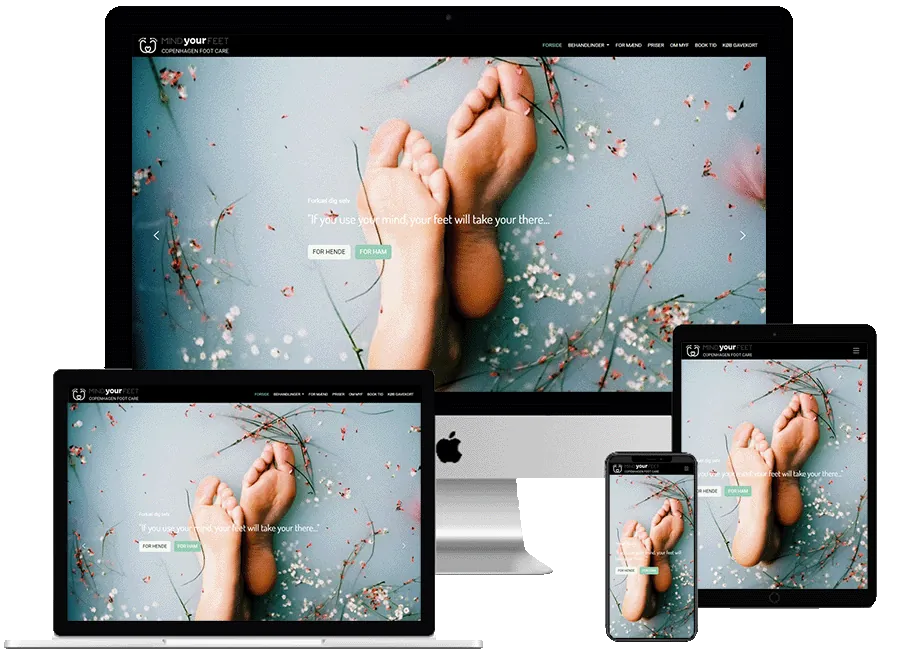 Mind Your Feet
Mind Your Feet offers good and professional foot care with care and focus tailored to your needs.

Customer since: Start-up in 2021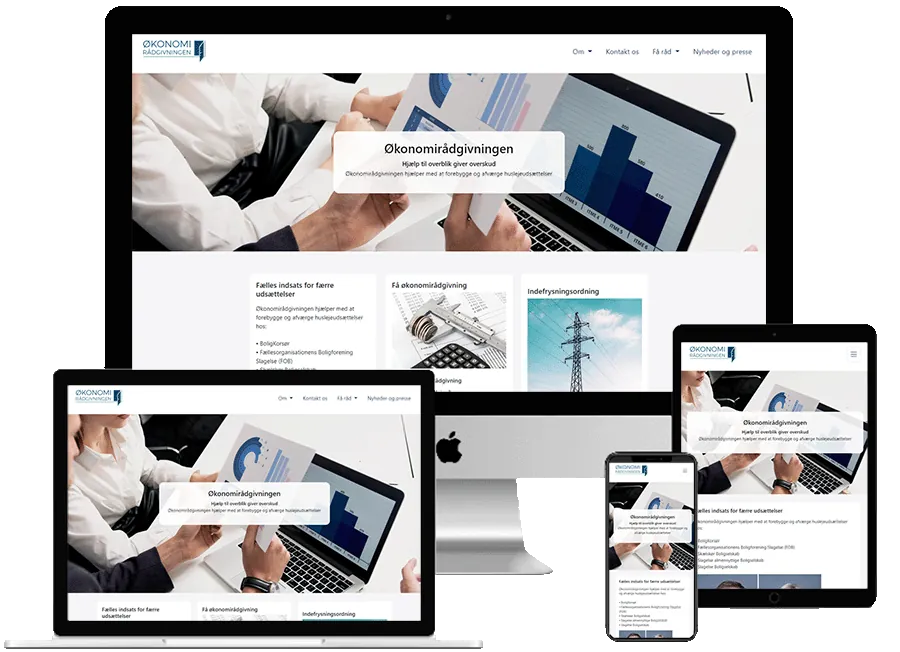 Økonomirådgivningen
Økonomirådgivningen was established in 2013 and is a collaboration between 5 large housing organizations in Western Zealand

Customer since: 2013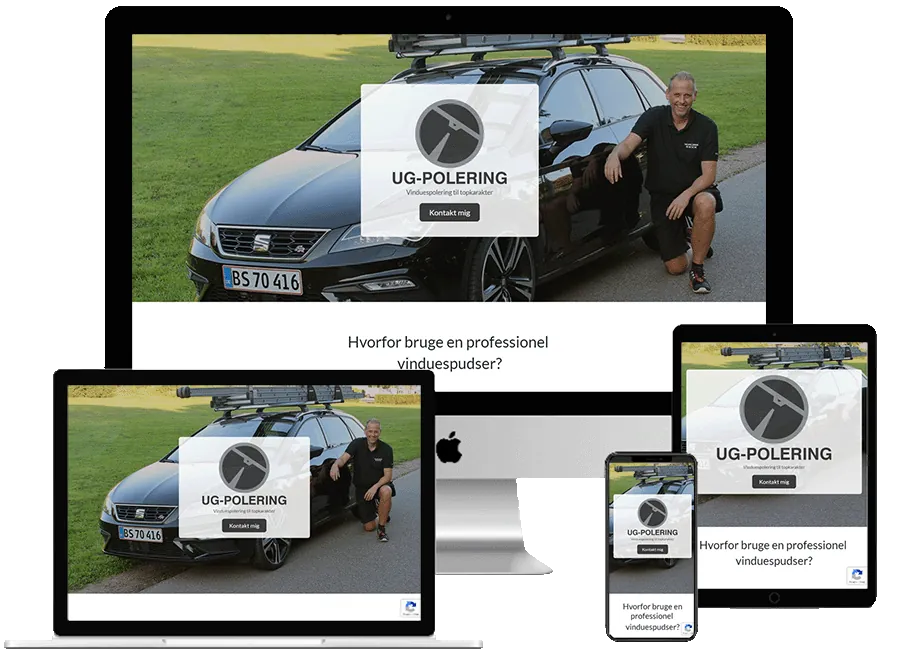 UG Polering
UG Polering is a window cleaning company located in Stenlille in Western Zealand.

Customer since: 2021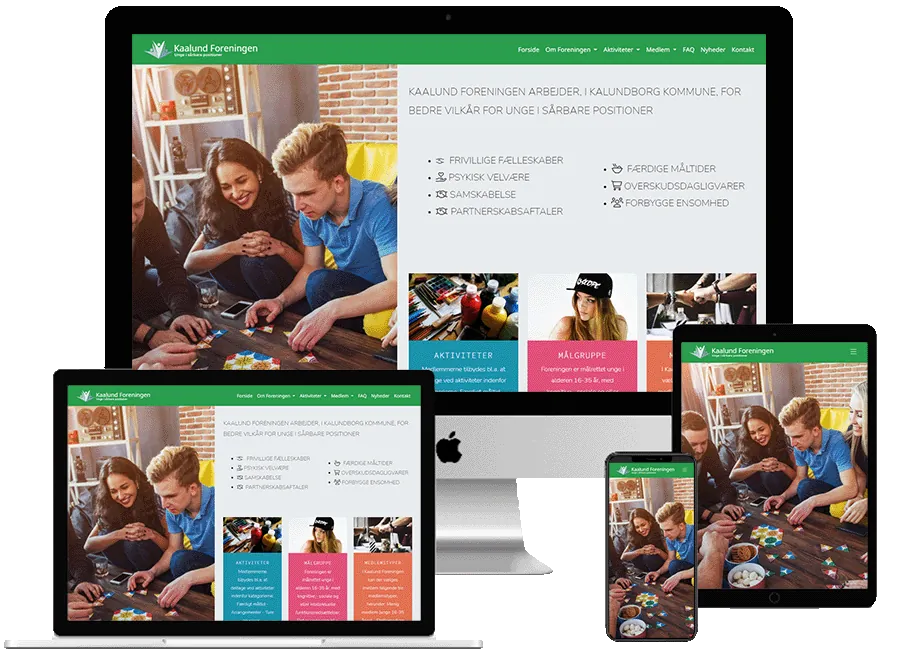 Kaalund Foreningen
The Kaalund Association works in the Kalundborg municipality for better conditions for young people in vulnerable positions

Customer since: Start-up in 2022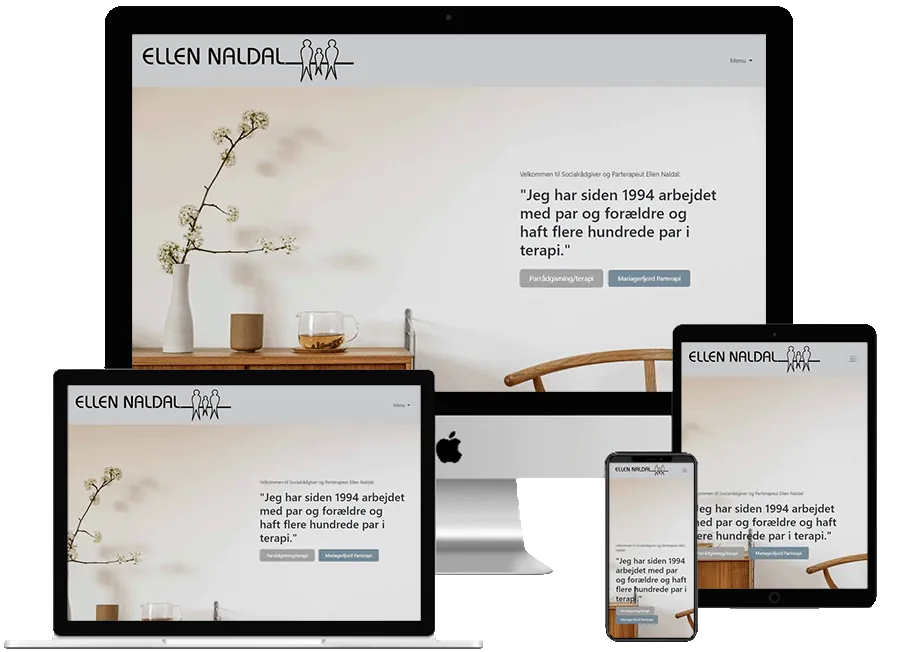 Ellen Naldal
Ellen Naldal works with, among other things, couples therapy and coaching, and has been working with it since 1994.

Customer since: 2012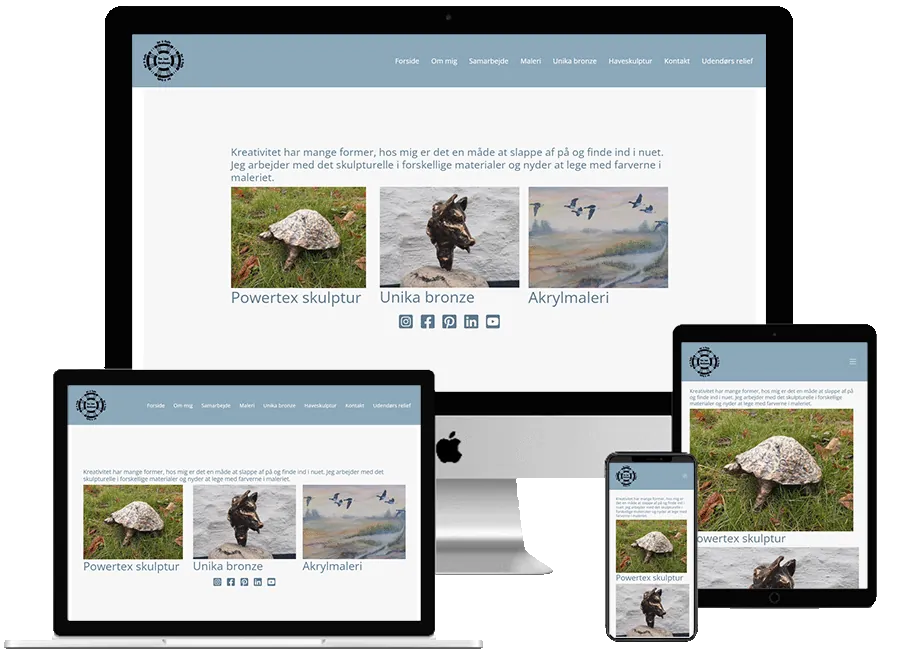 Artist Tina Lund Christiansen
Tina Lund Christiansen is an artist. She works with the sculptural aspect in various materials

Customer since: 2011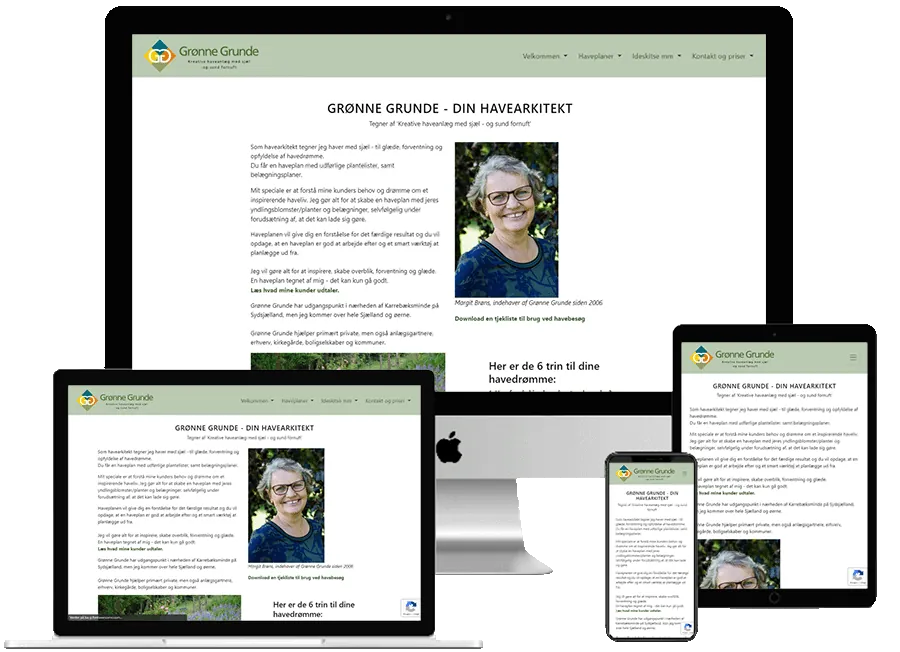 Grønne Grunde
Grønne Grunde is "Your garden architect". Gardens with soul are designed - for joy, anticipation and fulfillment of garden dreams

Customer since: Start-up in 2006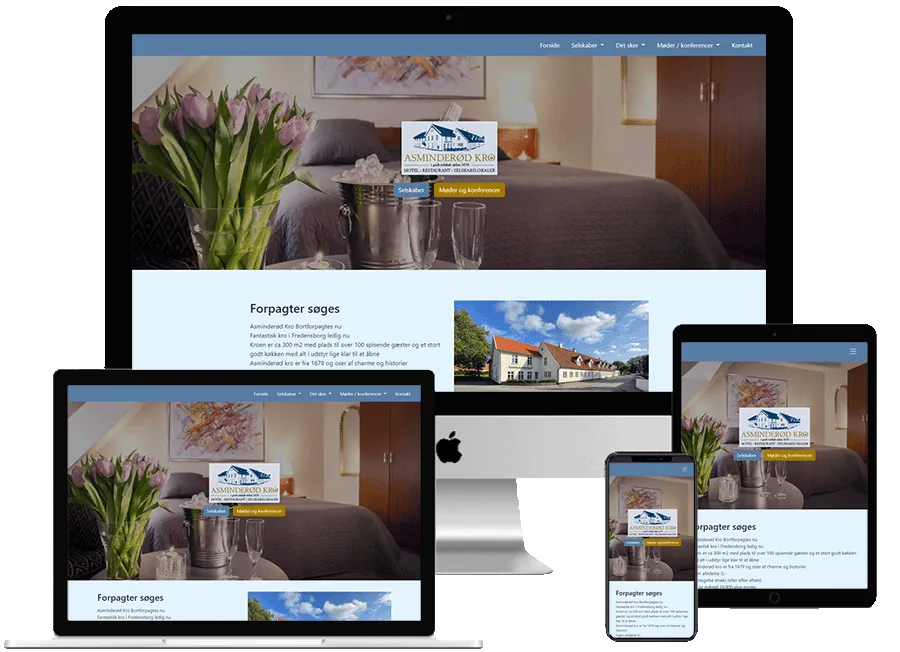 Asminderød Kro (Inn)
Asminderød Kro (Inn) has a history dating back to the 17th century, and is today used as a accommodation solution

Customer since: New owners in 2022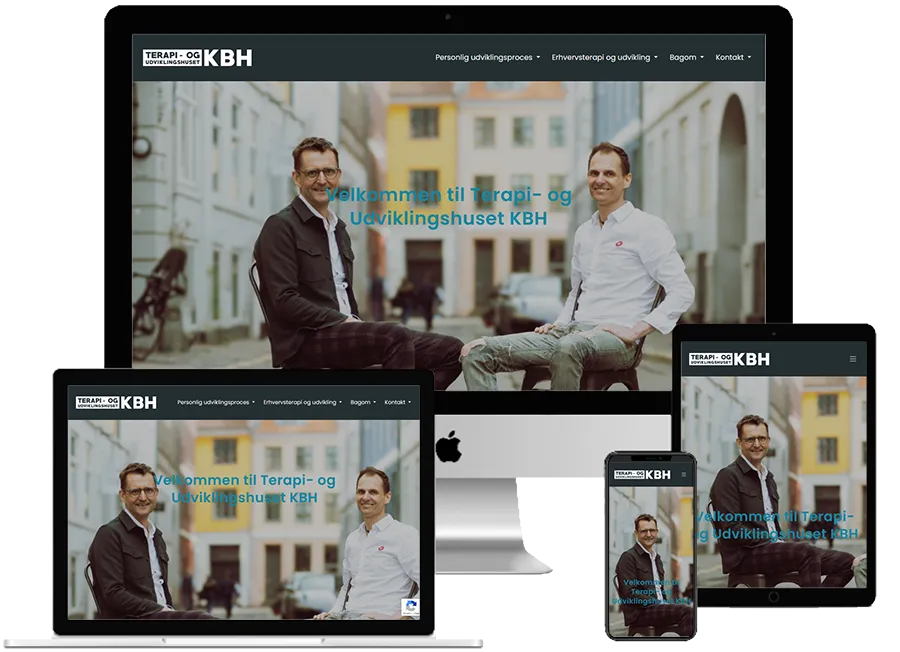 Psychotherapist Jonas Borup
Jonas Borup offers various forms of therapy, coaching and supervision

Customer since: 2022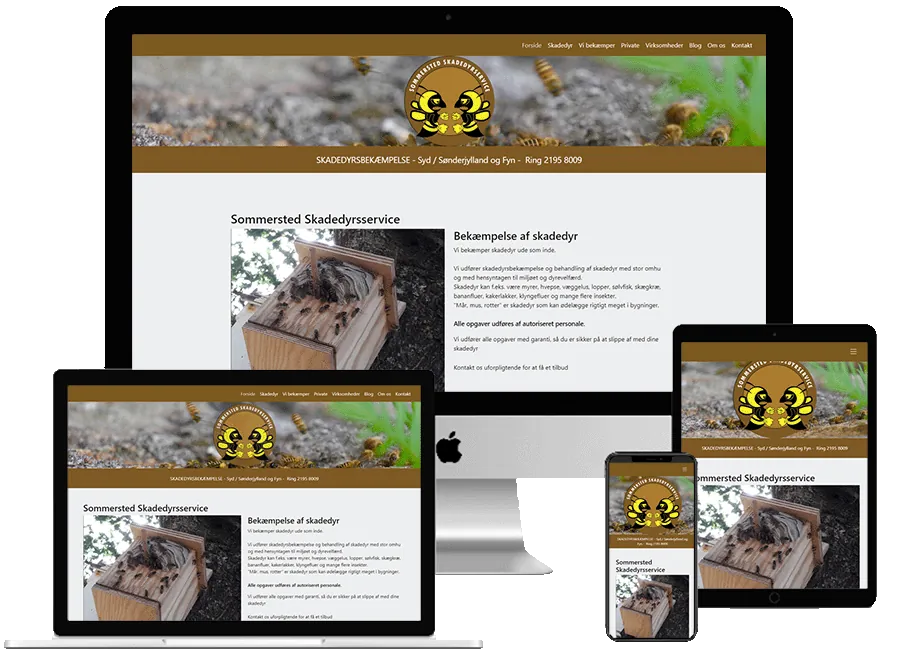 Sommersted Skadedyrsservice
Sommersted Skadedyrsservice (Pest Control) combats pests in Southern Jutland and on Funen.

Customer since: 2019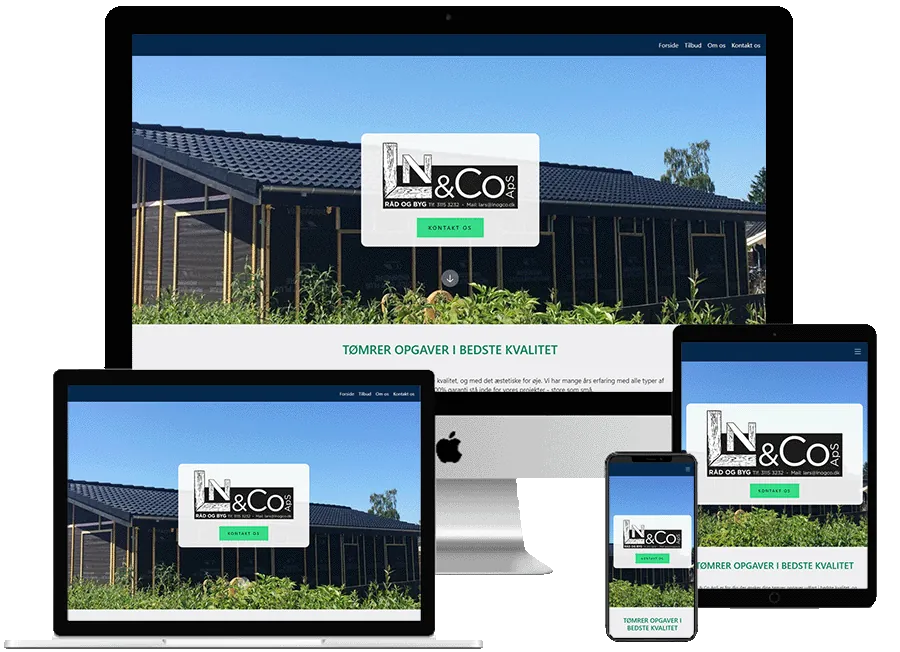 LN & CO
LN & Co ApS is for you who want your carpentry tasks performed in the best quality, with aesthetics in mind

Customer since: Start-up in 2021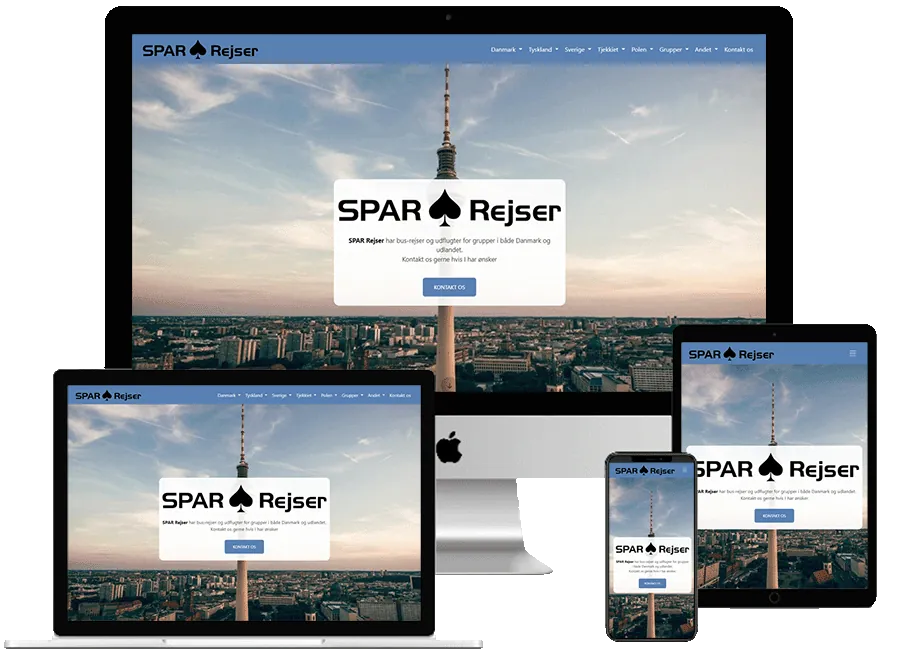 SPAR Rejser
SPAR Rejser (travel) offers bus trips and excursions for groups in both Denmark and abroad.


Customer since: 2004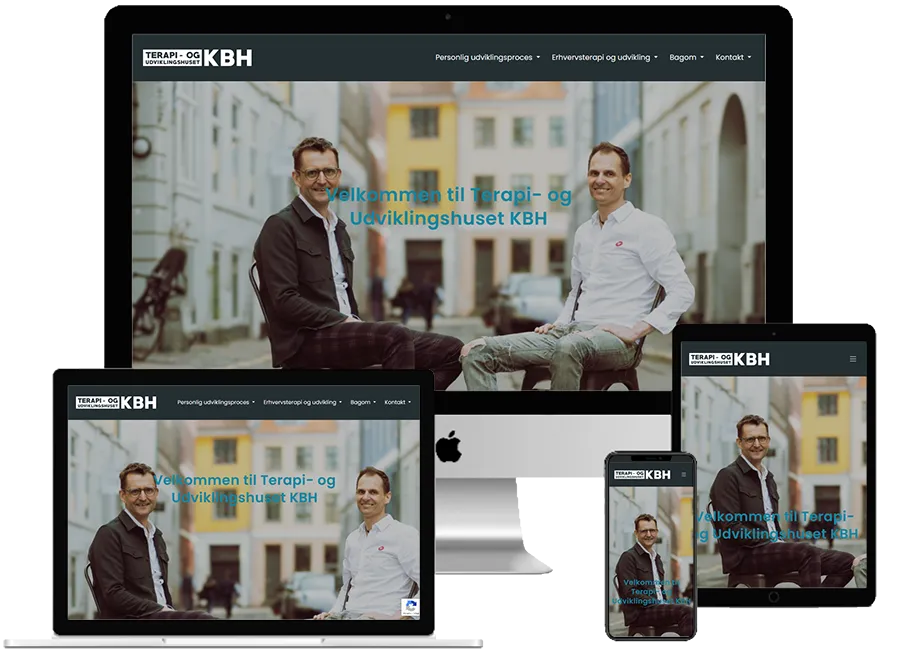 Terapihuset København
Therapy House Copenhagen is a psychotherapeutic professional community in Copenhagen


Customer since: 2022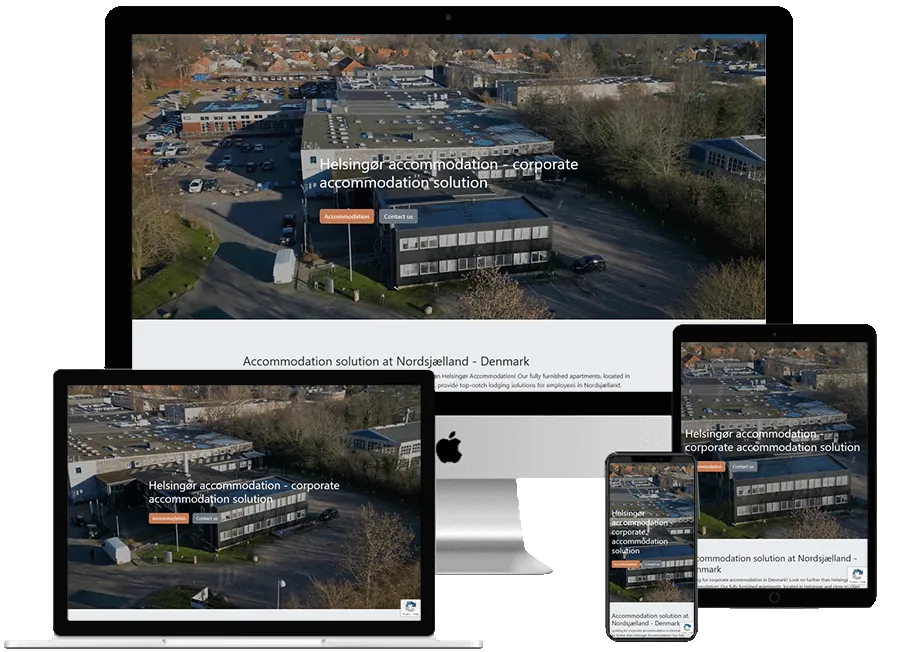 Helsingør Accommodation
English website offering accommodation/fully furnished apartments for people from abroad who, for example, work in Denmark.


Customer since: Start-up in 2023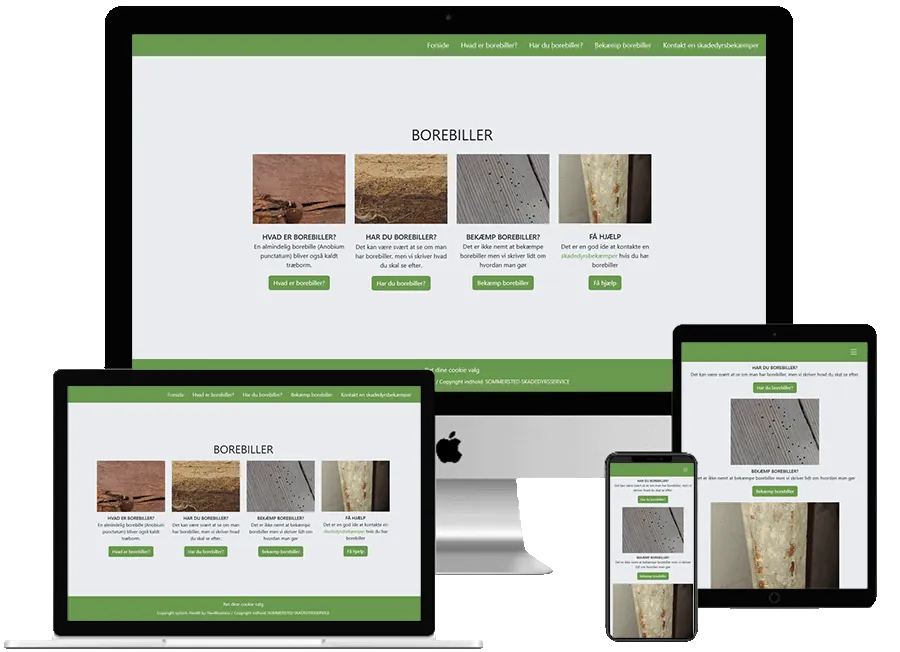 Woodworm control
Danish informational website about woodworm control. Learn about what woodworms are and how to control them.


Customer since: Start-up in 2023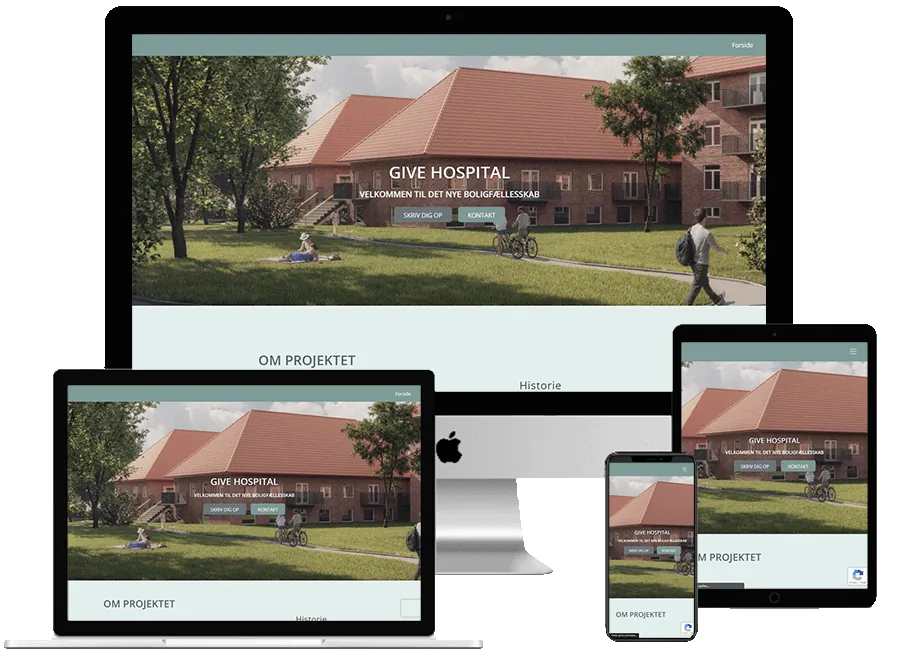 Give Hospital
Give Hospital has been converted into 86 attractive rental apartments ranging in size from 50-130 m2


Customer since: New owners in 2022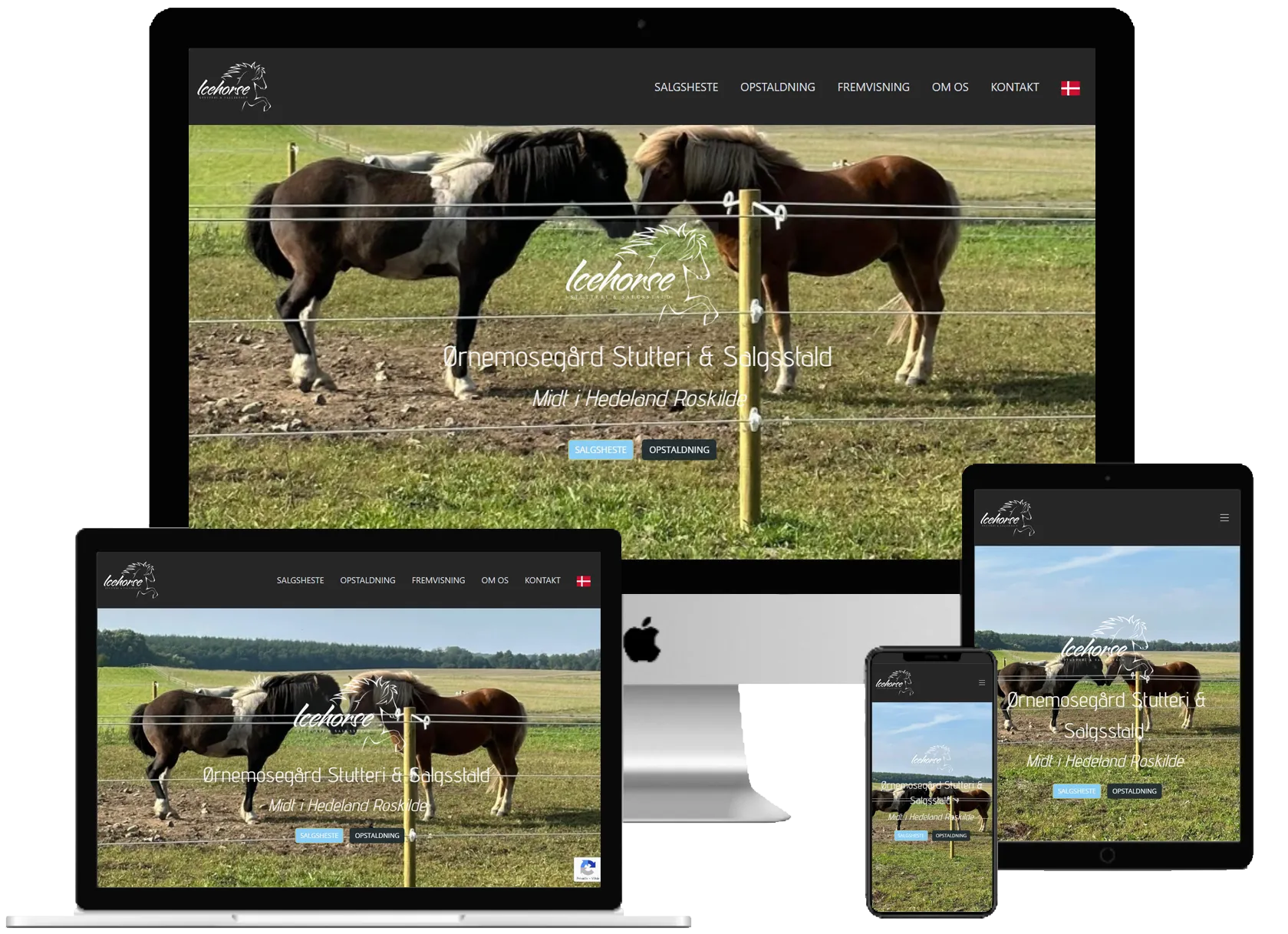 ICE HORSE
At Icehorse, you will find a large selection of Icelandic horses, giving you the opportunity to view several horses at the same time


Customer since: Start-up in 2022
Do you want to learn more?