Glen Hjorth Nielsen
Full-stack developer
Glen handles front-end programming and back-end programming. Glen is also a partner.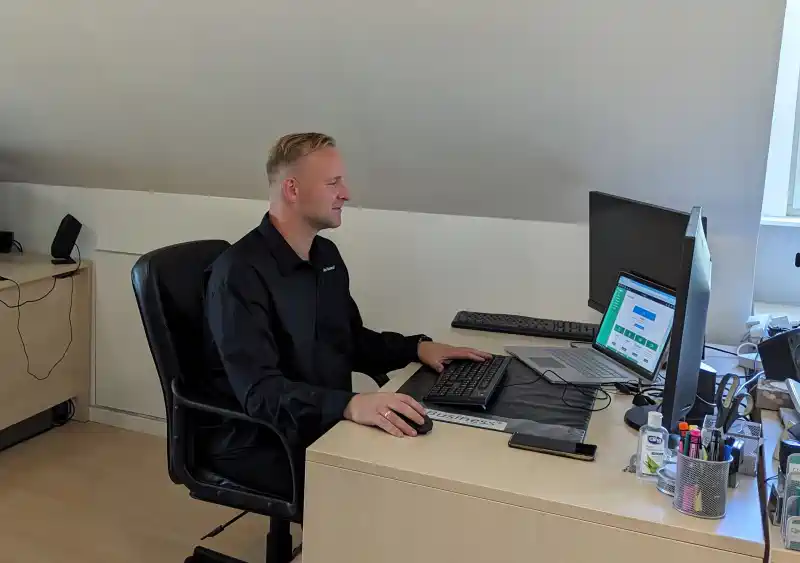 As an experienced professional with many years of experience in the IT and web development industry, I have gained a wide range of skills and competencies. I have a deep understanding of both front-end and back-end web development, including working with a range of modern programming languages, databases and frameworks.
With strong problem-solving skills, I can effectively navigate complex technical challenges and deliver user-friendly solutions. I am known for my ability to quickly adapt to new technologies and my commitment to continuous professional development. I thrive in collaborative environments and am equally comfortable working independently on projects.
EDUCATION
Master in IT
Interaction Design and Multimedia

Bachelor of Web Development
Web Development and Databases

Multimedia Designer
Web Development, Web Design, Marketing, and Communication
PRIOR JOB EXPERIENCE
SDC
IT Developer - IT Software for Financial Institutions

Teaching in Web Development
At academy level
SKILLS
Web Development

I have experience working with modern development frameworks and database management systems. I have a strong sense of responsive and mobile design, and I place great emphasis on creating user-friendly experiences.

Problem-Solving

My natural curiosity and persistence help me to constantly challenge the status quo and optimize processes to achieve the best results.


IT

With a wide range of IT skills, I am able to handle different technological challenges and needs. My knowledge spans areas such as hardware setup, networking, software installation and maintenance, and troubleshooting technical issues.
INTERESTS
New Technology
Love being up to date with the latest technology whether it's hardware or software

Sports
Mostly football, but I practice and watch many different kinds of sports.